Plastic Blood Culture Bottles
Retains the features of glass, adds convenience
BD Diagnostics, Sparks, Md, a segment of BD (Becton, Dickinson and Company), has obtained 510(k) clearance from the FDA for BD BACTEC Plus Aerobic/F blood culture bottles in plastic; previously only available in glass. The bottles, which provide customers with organism recovery through antibiotic neutralization and clear gram stain readability, run on currently available BD BACTEC systems. The BD BACTEC Blood Culture System is a fully automated microbiology growth and detection system designed to detect microbial growth from blood specimens.
BD Diagnostics
(800) 638-8663
www.bd.com/ds/
---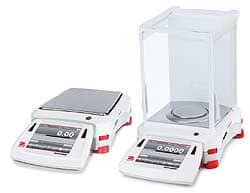 Draftshield
Uses antistatic coated glass
The Explorer series of analytical and precision balances from OHAUS Corp, Parsippany, NJ, features a draftshield that offers a variety of practical benefits. Made from antistatic coated glass, the draftshield helps block drafts and air currents while also dissipating static charges in the weighing chamber that could adversely affect the weighing results. Unlike a traditional draftshield design, the side doors of the Explorer glide on top-mounted bearings rather than sliding on bottom rails, preventing buildup of debris on the track. This feature can extend the life of the product, while providing additional quality and practicality during daily weighing operations.
OHAUS Corp
(800) 672-7722
us.ohaus.com
---
Aluminum Rotors
Used for multipurpose centrifuges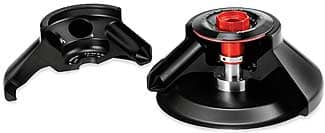 Eppendorf, Hauppauge, NY, introduces a new line of aluminum rotors. Rotors 18 x 1.5mL for microcentrifuge 5418 R, and 6 x 50mL rotor for multipurpose centrifuges 5804 R and the 5810 R now have a lid-locking mechanism. The QuickLock lid system requires a quarter turn to have certified aerosol-tight containment. A low rotor weight of the fixed angle rotors has also been achieved by routing out all metal that is not needed for safety or performance. Each rotor is made with 100% recyclable aluminum.
Eppendorf
(800) 645-3050
www.eppendorfna.com
---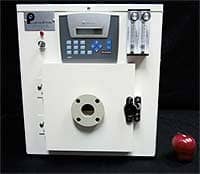 Fully Automated Plasma Cleaning System
Cleans tubes, containers, and slides
Plasma Etch Inc, Carson City, Nev, has released the PE-25-jw, a plasma cleaning system that can be used for plasma cleaning of tubes, small containers, slides, and other lab objects. Equipped with PLC control, the fully automated system comes with a single gas channel and has the option of a second.
Plasma Etch Inc
(775) 883-1336
www.plasmatech.com
---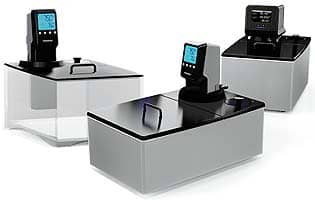 Circulating Bath Systems
Available in steel and polycarbonate
PolyScience, Niles, Ill, introduces a line of open tank circulating bath systems. Available with either stainless steel or polycarbonate tanks, these baths are available in sizes ranging from 6 to 28 liters, and have three different temperature controllers. All controllers display both actual and set-point temperature on a readout that is easily read from across the lab. All models feature an insulating, chemical-resistant top deck that remains cooler at high temperatures and is easily cleaned and disinfected. Features include a swiveling control head, drain port, and lidded deck opening for use with cooling coils and other accessories.
PolyScience
(847) 647-1155
www.polyscience.com