Legato 270 Syringe Pump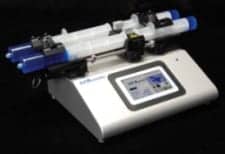 Delivers full stroke for large syringes
The new Legato 270 syringe pump, from KD Scientific, Holliston, Mass, features an optimized user-configurable syringe mechanism designed to deliver a full volume in infuse and withdraw modes, whether small or large syringes are used. The reconfigurable mechanism allows the user to change the syringe clamping mechanism to hold from 0.5-µL up to 140-mL syringes. Two removable pins adjust the syringe mechanism to allow full stoke of the larger syringes. It includes a continuous push and pull pump. When used with check valves, the unit will draw fluid from a reservoir while the opposite side is dispensing fluid. After the user-selected volume is dispensed, the pump will automatically switch through the check valves and refill the empty syringes while dispensing from the other side.
KD Scientific
(508) 429-6809
www.kdscientific.com
---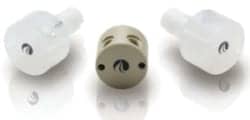 Rotary Shear Valves
Long-lasting polymer valves
TriContinent Scientific, Grass Valley, Calif, releases its new line of polymer Rotary Shear valves featuring proprietary processes and engineering polymers to provide longevity in syringe pump applications. The company has also developed a variety of material and configuration options, which include directly replaceable valves for Tecan XP® syringe pumps. The valves feature low service costs and a high rate of instrument up time.
TriContinent Scientific Inc
(800) 937-4738
www.tricontinent.com