With molecular diagnostics, clinicians leverage sophisticated technology to uncover patterns and interactions of genes and proteins in a cell or organism, and use this information to determine if these patterns signal normal cell growth or disease conditions.
Advances in molecular diagnostics in the areas of genetics, oncology, infectious diseases, and automation are helping clinicians diagnose many conditions sooner, tailor targeted therapies to the unique needs of each patient, and vigilantly detect any recurrence of disease—thus, providing personalized medicine.
Technological advances in molecular diagnostic testing are making it more user-friendly and usable in routine clinical labs. To help more labs harness this game-changing diagnostic capability, the Clinical and Laboratory Standards Institute (CLSI), Wayne, Pa, recently published a guideline called Establishing Molecular Testing in Clinical Laboratory Environments; Approved Guideline (MM19-A). CLSI is a worldwide, nonprofit, standards-developing organization that advocates for development and implementation of voluntary consensus standards and guidelines for clinical laboratories and other health care entities.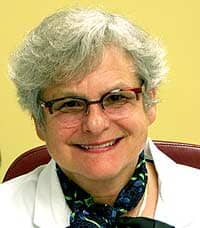 Leslie Hall, MMSc, M(ASCP)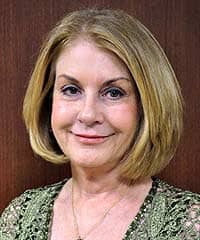 Jean Amos Wilson, PhD
To learn more about the guideline, CLP sat down with Leslie Hall, MMSc, M(ASCP), development coordinator at the Mayo Clinic and associate of Clinical Microbiology and assistant professor at the Mayo Clinic College of Medicine, Rochester, Minn, and Jean Amos Wilson, PhD, FACMG, CGMB, director of Laboratory Operations for Quest Diagnostics' advanced cardiovascular disease testing business, Berkeley HeartLab Inc, Alameda, Calif. They served as co-chairholders for the CLSI Document Development Committee on Establishing Molecular Testing in Clinical Laboratory Environments. In addition, Wilson is a member and Hall is an advisor of the CLSI Consensus Committee on Molecular Methods.
CLP: Which medical, technical, and supervisory technical staff members/decision-makers is the guideline created for, and how can they strategize to adopt comprehensive molecular diagnostic testing programs in their respective laboratories?
Leslie Hall/Jean Amos Wilson: This document is really meant for all stakeholders in the molecular test implementation process, from the director to the technologist on the bench. While the emphasis is on the novice, for example, a hospital laboratory that has not brought a molecular test in-house, it will provide information for experienced laboratorians. We expect that a lab will first think about molecular testing for a specific assay or area, rather than a comprehensive program addressing all subspecialties.
CLP: Big picture—what steps and structure does the new guideline provide for routine clinical labs that want to incorporate molecular testing into their menus?
LH/JW: When implementing any diagnostic test for patient care, many elements should be addressed before the test is brought "online." One of the most interesting sections in MM19 is on strategic planning, with examples of SWOT (strengths, weaknesses, opportunities, and threats) analysis as well as tests that would be a "go" and a "no go." If one puts the time and effort into a good strategic plan, the implementation process will go smoother. But, one needs "to know what you don't know," and this document gives guidance on where to find that kind of information. Important things to think about when designing the laboratory workflow from an existing laboratory's perspective are shown. The section on validation concentrates on the implementation of a US Food and Drug Administration– or European Union–cleared "in vitro diagnostic device" (IVD) rather than a laboratory-developed test, and the different aspects of safety that are molecular testing specific are presented. Because a clinical laboratory may want to implement a test in an area in which it is not an expert, one of the important resources is the section on each of the molecular subspecialties (ie, infectious disease, oncology, genetics, and pharmacogenetics).
CLP: What time frame is needed for strategic planning, meeting regulatory requirements, and actually implementing molecular testing and quality management/oversight?
LH/JW: Each test the laboratory brings in will have a different time line. But, rest assured, it will take longer than anticipated. As mentioned, if the time is spent on a good strategic plan, the test implementation should proceed with ease. However, some areas that may be "stumbling blocks" or require more time would be finding the appropriate samples needed to validate the test. While the vendor may provide training on a molecular platform, standard operating procedures [procedures/instructions] specific to the laboratory will have to be written, and one will have to factor in the time to train the technologists and maintain competency in that area.
CLP: What steps are needed to accommodate/include subspecialties such as molecular genetics, infectious diseases, oncology, and pharmacogenetics?
LH/JW: As mentioned, laboratorians need to know what "they don't know" to bring on a subspecialty with which they are not familiar. The document provides resource implementation of molecular diagnostics in each of the subspecialties: infectious diseases, human genetics, oncology, and the new field of pharmacogenetics. While not exhaustive, this section will smooth the implementation of specific things to watch out for. An example would be if the laboratory was bringing on a human genetics molecular test, then the laboratory information system may need to be updated to accept the detailed verbiage needed for patient reports. Also, each state has different regulatory requirements on what technical level person can actually perform the test.
CLP: Specific portions of the document are especially useful for different staff members?
LH/JW: The appendixes, which include regulatory requirements, technology overview, and platforms, as well as specific examples of technology available to detect infectious diseases, will provide more than enough information for different staff members.
CLP: Why did CLSI create this new guideline?
LH/JW: This guideline was written in response to the growing migration of common molecular diagnostic tests from solely esoteric laboratories to the more routine clinical environment. Molecular assays are becoming more attractive to routine clinical laboratories based on the availability of IVDs and the relative ease of their implementation. Incorporating molecular testing into the routine menu decreases the need for send-outs, thus improving turnaround time and the financial health of the laboratory.
CLP: Is there anything you wish to add?
LH/JW: Yes—we wish such a resource was available to us 10 years ago when we were bringing in molecular testing for infectious diseases!
For more information, visit CLSI's Web site, www.clsi.org.
---
Judy O'Rourke is editor of CLP.