Fully Automated A1c Analyzer
Provides accurate, precise results
The Arkray Adams A1c HA-8180V is a fully automated analyzer that uses gold standard high-pressure liquid chromatography (HPLC) technology to perform HbA1c testing. The instrument eliminates interference from most common hemoglobin variants and generates accurate, precise results. With the lowest precision claims on the market (CV ?1%), the HA-8180V provides confidence in results at critical decisionmaking levels to diagnose and treat diabetes. Simple operation with continuous sampling enables users to load racks and walk away. Load up to 100 samples at a time; automatic onboard sample mixing ensures thorough mixing of each sample. Results generated in 90 seconds. Intelligent result review eliminates routine chromatogram review and abnormal result messages alert operators for further action.
Arkray USA
(800) 818-8877; www.arkrayusa.com
Microbiology Informatics Solution
Ensures cybersecurity and data privacy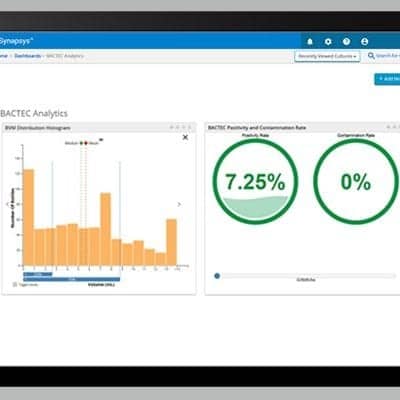 BD Synapsys microbiology informatics solution provides laboratories with secure connectivity across instruments and locations and can help clinical laboratories and hospitals meet cybersecurity and data privacy standards. The easy-to-use, browser-based application helps streamline workflows, automate manual processes, and facilitate on-demand actionable insights. These capabilities enable laboratories to improve productivity, simplify compliance, and ultimately get results to clinicians more efficiently. The solution will initially support BD Bactec FX systems, BD Kiestra solutions and, in the United States, BD Veritor Plus systems. BD plans to enable connectivity for other BD clinical microbiology instruments in the future.
Becton, Dickinson and Co
(201) 847-6800; www.bd.com/en-us
Molecular Control for Sexually Transmitted Infections
Detects commonly tested pathogens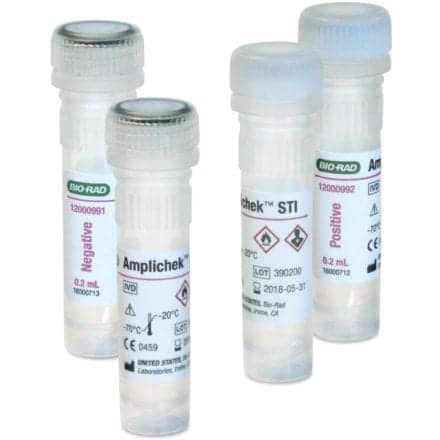 Bio-Rad's liquid, ready-to-use Amplichek STI is a multianalyte, unassayed molecular quality control designed to monitor the performance of nucleic acid testing for the detection of commonly tested pathogens responsible for sexually transmitted infections (STI), including Chlamydia trachomatis (CT), Neisseria gonorrhoeae (NG or GC), and high-risk strains of human papillomavirus (HPV). The single-use liquid format ensures ease of use and reduces the risk of contamination. Amplichek STI has a 2-year shelf life. Both positive-level and negative-level preparations are available for HPV genotypes to ensure compatibility with some STI assays.
Bio-Rad Laboratories
(949) 598-1200; www.qcnet.com
Reusable Gel Pack
Maintains temperatures during transport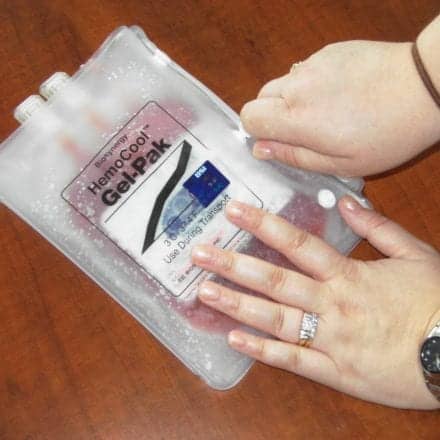 The HemoCool Gel-Pak from Biosynergy Inc, Elk Grove Village, Ill, is a reusable gel pack designed to help maintain blood temperatures during processing and transport. Within 12 minutes, blood bags removed from refrigeration can approach 6°C, a temperature of concern to the American Association of Blood Banks and FDA; within 30 minutes, bags can reach the transporting temperature limit of 10°C. HemoCool Gel-Pak can be used to assist in maintaining temperature of the blood bag while outside of the refrigerator during processing, including labeling and testing, as well as for transport. One box contains one gel-pak. One case contains six gel packs.
Biosynergy Inc
(800) 255-5274; www.biosynergyinc.com
Point-of-Care Hemoglobin Analyzer
Delivers immediate, robust results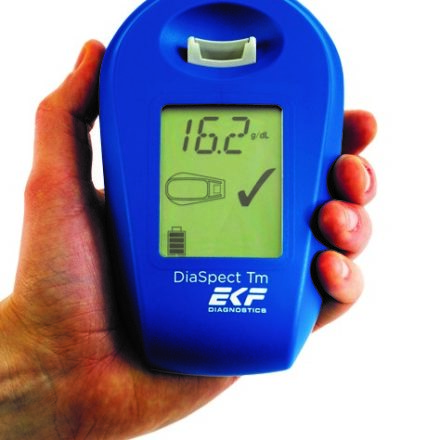 The handheld DiaSpect Tm delivers accurate hemoglobin measurements (precision: CV ?1%) within two seconds of inserting its whole blood-filled cuvette for analysis. The device is FDA cleared for use in point-of-care and certificate of waiver settings, including physicians' offices, clinics, and other nontraditional laboratory locations. This ensures immediate and robust hemoglobin results for patient health checks and anemia screening. The device is user-friendly and requires minimal training; users simply insert a 10 µL blood sample collected in the cuvette directly into the analyzer. DiaSpect Tm is factory calibrated against the HiCN reference method in accordance with requirements of the International Council for Standardization in Hematology (ICSH). The device is 'always on' and ready to use, with no recalibration or maintenance necessary.
EKF Diagnostics
(800) 531-5535; www.ekfdiagnostics.com
Automatic Blood Cell Washer
Create streamlined workflows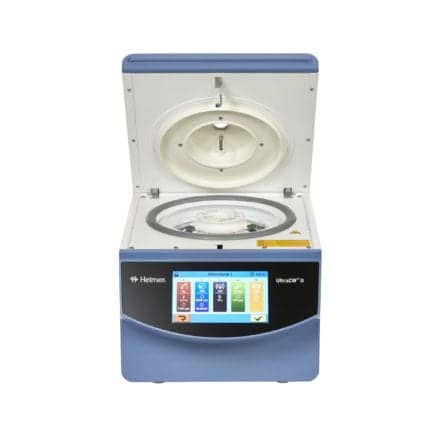 The UltraCWII cell washer is the next-generation automatic cell washing system from Helmer Scientific. It is designed to automate steps within typical tube testing blood bank workflows and provides precise, consistent, and reproducible blood cell washing results for up to 24 tubes in a 3-minute run. The UltraCWII incorporates an electronic flow meter for precise saline fills, which is required for reliable results. In addition, a powerful diaphragm pump allows the saline supply to be located either above or below, and is directly connected to the cell washer, eliminating installation challenges and inconvenient saline transfer steps. Intuitive programming allows users to create streamlined workflows.
Helmer Scientific
(800) 743-5637; www.helmerinc.com
Procalcitonin Linearity and Calibration Verification Kit
Minimizes manual dilutions
The Validate procalcitonin (PCT) linearity and calibration verification kit is a liquid, ready-to-use, multiuse kit that offers five distinct concentrations covering the reportable range. Users dispense the solution from each dropper bottle directly into five sample cups and run in replicates. The kit allows clinical laboratories using Abbott Architect analyzers to complete their required procalcitonin linearity and calibration verification and maximize the reportable range while minimizing manual dilutions.
LGC Maine Standards
(800) 377-9684; www.mainestandards.com
Critical Care Blood Gas Analyzer
Offers comprehensive analysis in a compact device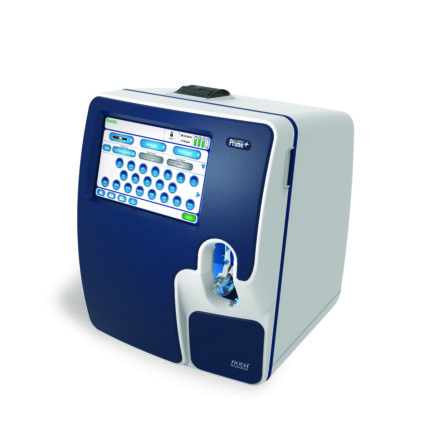 Nova's Stat Profile Prime Plus (FDA clearance pending) is a comprehensive, whole blood critical care analyzer that offers blood gases, electrolytes, metabolites, cooximetry, and 32 calculated results in a simple, compact device. Prime Plus combines maintenance-free, replaceable cartridge technology for sensors and reagents with patented, maintenance-free, and non-lysing whole blood cooximetry technology. The analyzer uses a 65 µL sample, produces rapid results with a complete test menu panel in about 1 minute, and offers bidirectional connectivity as well as a powerful onboard data management system. Calibrator and quality control (QC) cartridges are immediately ready to use and easily replaced in seconds.
Nova Biomedical
(800) 458-5813; www.novabio.us
Point-of-Care Testing Software Solution
Simplify administration, management, and integration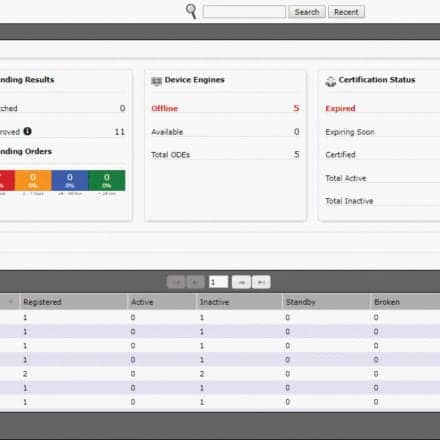 Orchard understands the complexities and challenges associated with point-of-care (POC) testing and offers a configurable POC testing administration, management, and integration software solution—Orchard Trellis—that is flexible enough to meet a variety of unique POC scenarios. This includes working with an existing laboratory information system (LIS), managing bedside testing, or managing near-patient testing in a clinic setting. Orchard Trellis offers remote handling of POC training, competency assessments, QC, decision support rules, automated billing, and real-time results delivered to the user's LIS and electronic health record to make POC oversight easy to manage from a central location. In today's complex healthcare arena, remote access to manage both POC testing and integration are imperative for improving patient outcomes.
Orchard Software
(800) 856-1948; www.orchardsoft.com
Clinical Chemistry Solution
Offers standalone and customizable configurations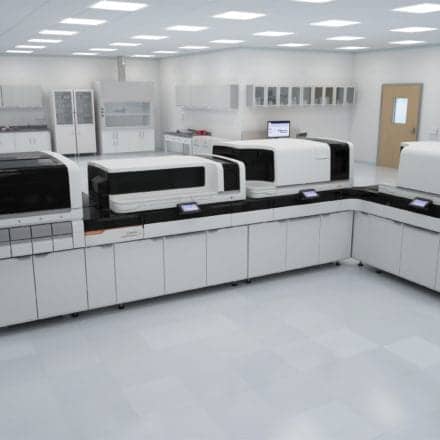 Atellica is a highly flexible immunoassay and clinical chemistry solution featuring bidirectional magnetic sample-transport technology that is 10 times faster than conventional conveyors. The transport technology, multicamera vision system, intelligent sample routing, and automatic quality control (QC) and calibration capabilities give laboratories independent control over every sample. Atellica handles more than 30 sample container types, including pediatric and tube top sample cups that can be aspirated from the primary tube. The instrument works as a standalone system and is customizable into more than 300 configurations. A single immunoassay analyzer runs up to 440 tests per hour. Other benefits include capability to connect to Aptio automation, remote-access monitoring, and a broad assay menu.
Siemens Healthineers
(888) 826-9702; https://usa.healthcare.siemens.com