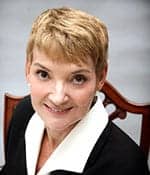 In CLP's Expert Insight section focusing on lab and point-of-care testing quality control, Sharon Ehrmeyer, PhD, MT(ASCP), answers your questions.
Ehrmeyer is a professor of pathology and laboratory medicine and director, Clinical Laboratory Science Program, University of Wisconsin School of Medicine and Public Health, Madison, WI
Here are some recent questions:
We have installed a new hematology analyzer. Assuming it passes our installation checks and comparison studies, is it acceptable to continue using the same patient reference range, or must this be re-established. If it must be re-established, what is the recommended procedure?
I run a POCT cardiac panel with fairly large CVs. Can I set tighter QC limits on it?
I make some of my own agar media. I measure the pH with our media. The range of the types of media I make is from 6.6 – 7.6. I currently use 2 standards for the pH meter a 7.0 and 4.0. Do I need both of these standards and is this the correct range?
If you're not sure of the answers, click here to discover Ehrmeyer's responses.